Market-Oriented Industrial Classification Standards ASTM o SAE
Felt applications are multiple such as filtration, medium dosage, applicators, damping, cleaning medium, for areas of comfort, automotive, sports.
Used for manufacturing process quality control plans, FMEA process as well as the paperwork required for production PPAP ("Production Part Approval Process").
Wool felt is classified based on their content of wool, density and color.
The felt can be made of wool or synthetic and may be in difrentes presentations :
Sheets

Rolls

Strips

A flame test

Different thicknesses from 1/8" - 1"

Different witdhs

Die cutting shapes (parts)

With or without adhesive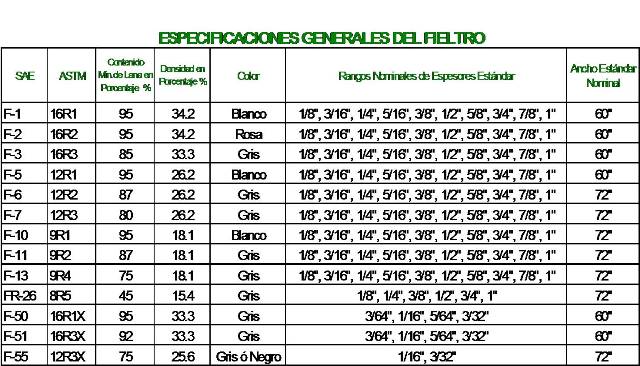 For more information about our products, please call our Customer Service.